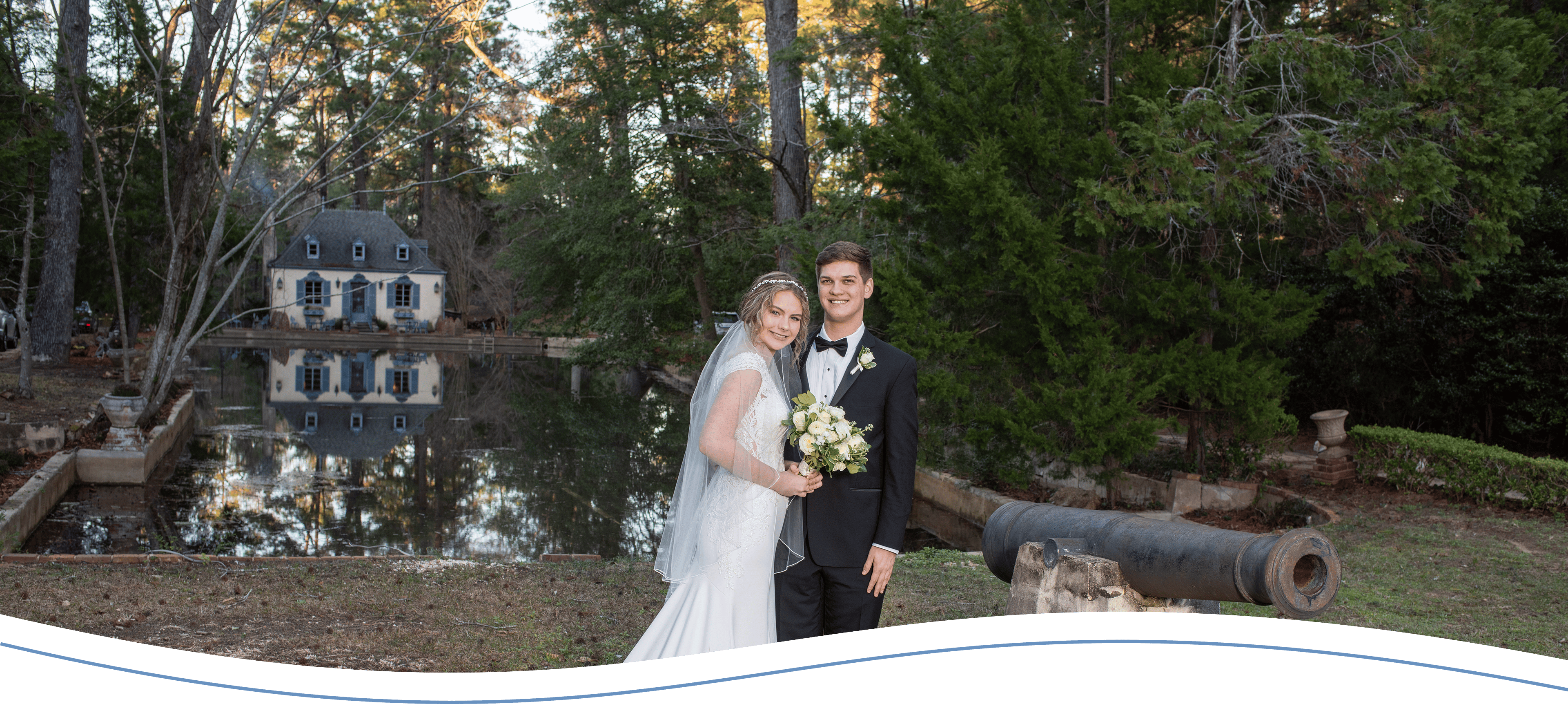 Bath Gardens is a unique outdoor event site, located twenty minutes from Augusta, Georgia. The entire property is 55 acres, with 4 manicured acres which include six cement ponds, two fountains, a covered 30 by 40 pavilion completed by October 1, 2023, and Austrian architecture on the hill sides of the valley. Please see our website: bathgardens.com
This beautiful garden was privately owned as a family retreat from 1958 to 2018. After extensive restoration, the garden was opened to the public in 2021. In addition to the pavilion, there is a cottage that may be rented for bridesmaids and in January 1, a location for the groomsmen will be complete.
Rental rates vary per season, number of people, and amount of time needed to set up and clean up after the event. The following are required for events at Bath Gardens:
A Licensed and insured professional event planner.
Security: approved licensed security officers at the event, one officer minimum per 100 people.
A refundable security deposit if property is returned in the same condition it is given to the renter.
A liquor license if alcohol is to be served.
Events must be scheduled one month prior to the event.
If you are interested in renting Bath Gardens, please complete the form below.