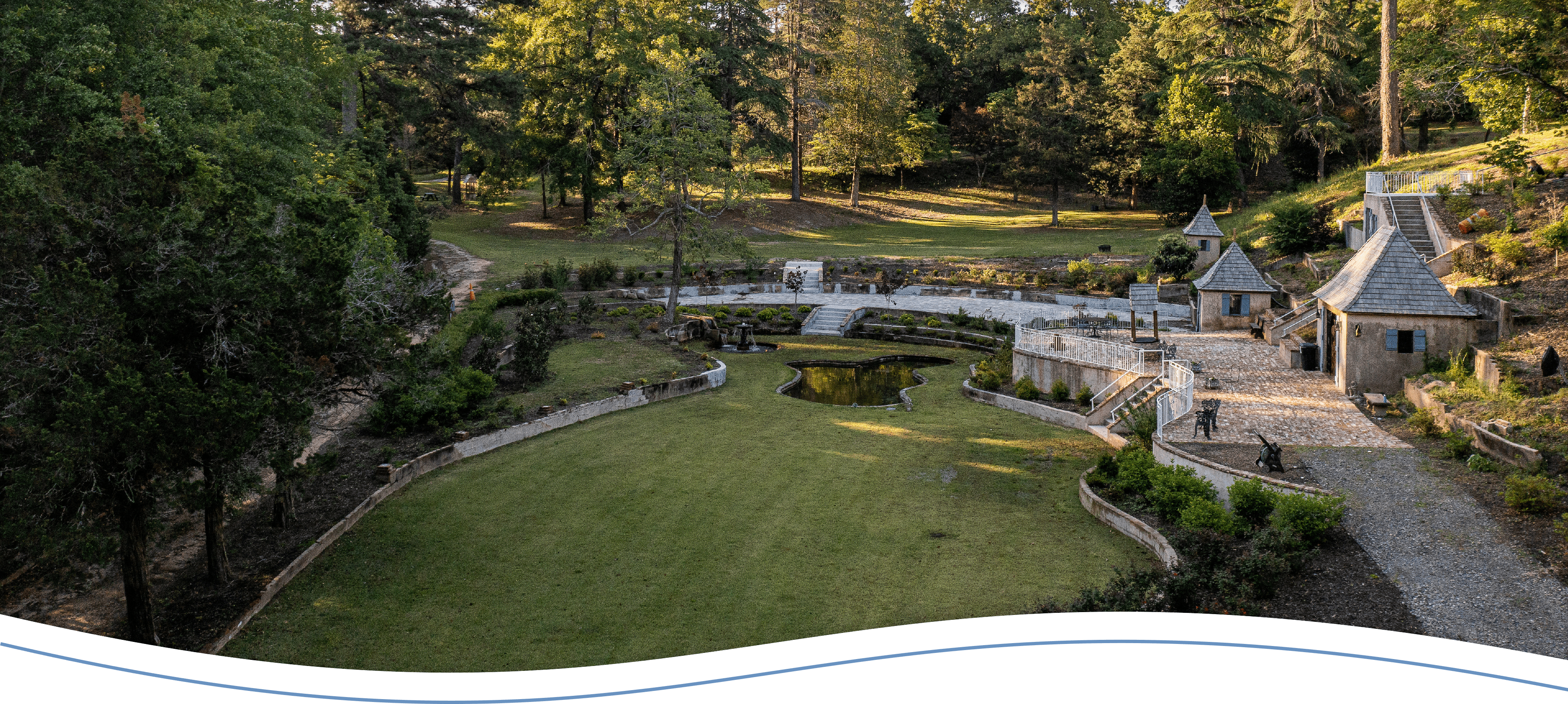 Little is left of the historic summer retreat known as Richmond Bath or simply Bath. Located south of Augusta, along Bath-Edie Road, Bath was a favored summering place throughout the nineteenth and early twentieth centuries, noted for the cold springs that offered relief from the hot Georgia summers as well as threats of malaria in the city. When Louisville was the capital of the state, Bath was a halfway point between the new capital and Augusta.
A hotel was built beside the spring house, attracting guests arriving by stagecoach. A Polish Jewish immigrant named Joseph Gabriel Posner operated the hotel. At that time the place was known as Posner's Bath. Bath later attracted an encampment of United States troops during the War of 1812. In 1819 the Bath tract was acquired by Dr. James Whitehead, a wealthy planter of Burke County, and it became quite a family affair. He sold off various large lots of several acres each to siblings, cousins, and friends, mostly from Burke County. Approximately sixteen prominent homes were built, clustered near the Bath Presbyterian Church and cemetery, where most of the family worshiped as an extension of their home church in Waynesboro. A manse was built for the convenience of their pastor on a lot adjoining the church and cemetery. Grave markers bear witness to the families who frequented the village and the church: Whitehead, Dowse, Skrine, Dent, Trowbridge, Burdell, Walker, and others. Boston native and master builder John Trowbridge constructed the present Bath Presbyterian Church in 1836. Trowbridge also built most of the summer homes in the village, including the last one remaining, known as the McNatt-Green-Burdell house.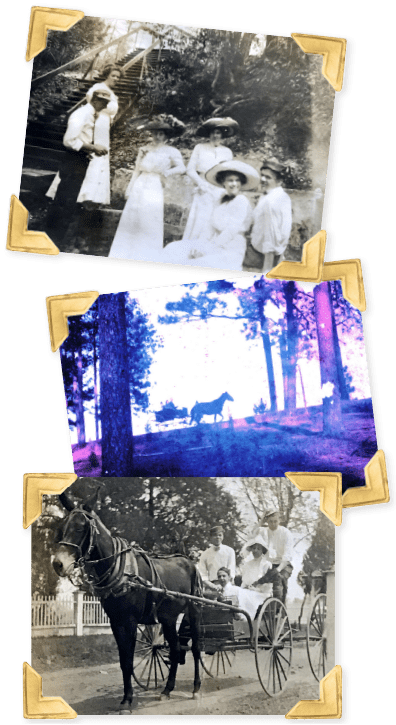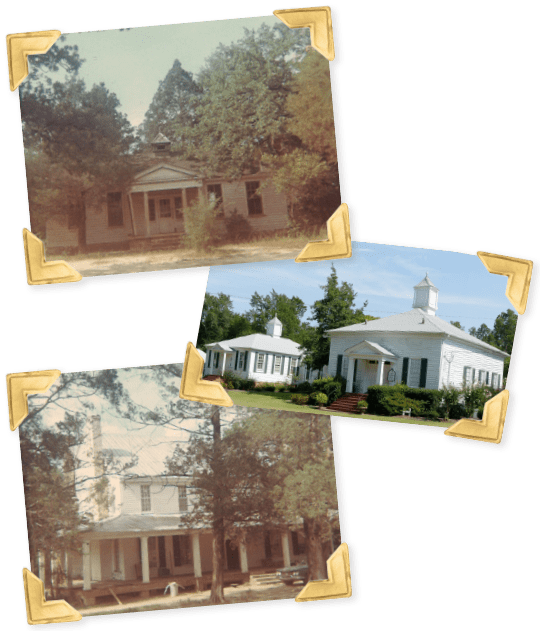 Trowbridge's Columbia County Courthouse in nearby Appling dates from the 1850s and is notable as the oldest Georgia courthouse still in use. There was also an academy at Bath, which was across from the church. An African American cemetery is also found across from the church. As the twentieth century began, other families, mostly from Augusta, became owners of the houses in Bath, including the Flemings, Sibleys, Berrys, Fargos and others.
Over time, the houses burned, were torn down, or collapsed from neglect, especially during the Depression. Alonzo Boardman and his wife, the former Elizabeth Fleming, began to improve some of the property at Bath in the 1950s and 1960s. The result was Bath Gardens, a delightful valley where numerous springs form six ponds, accented by a Lodge, and other buildings, all with Bavarian design.
Bath Presbyterian Church, the cemeteries, the McNatt-Green-Burdell House, and Bath Gardens currently remain. Concerned preservationists are considering ways to help this fading vestige of cultural history survive into the twenty-first century.
EDM

Ref: Augusta, by Historic Augusta, Inc. (2018), p. 81.